Lightweight kiln cars for stiff extrusion
Overview
For the heavy clay industry the stiff extrusion method of brick making faces a major challenge when stacking 'green' shapes (wet and cool) onto the tunnel kiln car.
Cerámica Campo and Forgestal (engineering partner) meet the needs with specific made-to-measure kiln cars with high quality refractory linings.
Challenge
The stiff extrusion process is based on forming bricks on an extrusion press, using clay with a low moisture level (10-15%). The high mechanical strength of the green bricks makes it possible to stack them on the kiln cars immediately after cutting.
The brick-drying process takes place on these cars, because of the low moisture. The drying process is therefore much shorter and it reduces handling in comparison with the soft-mud or molded processes.
But not all linings for kiln cars are designed for direct hacking. It is important that at this moment the car is cool enough that the green clay material in the first courses does not undergo a sudden drying that damages it.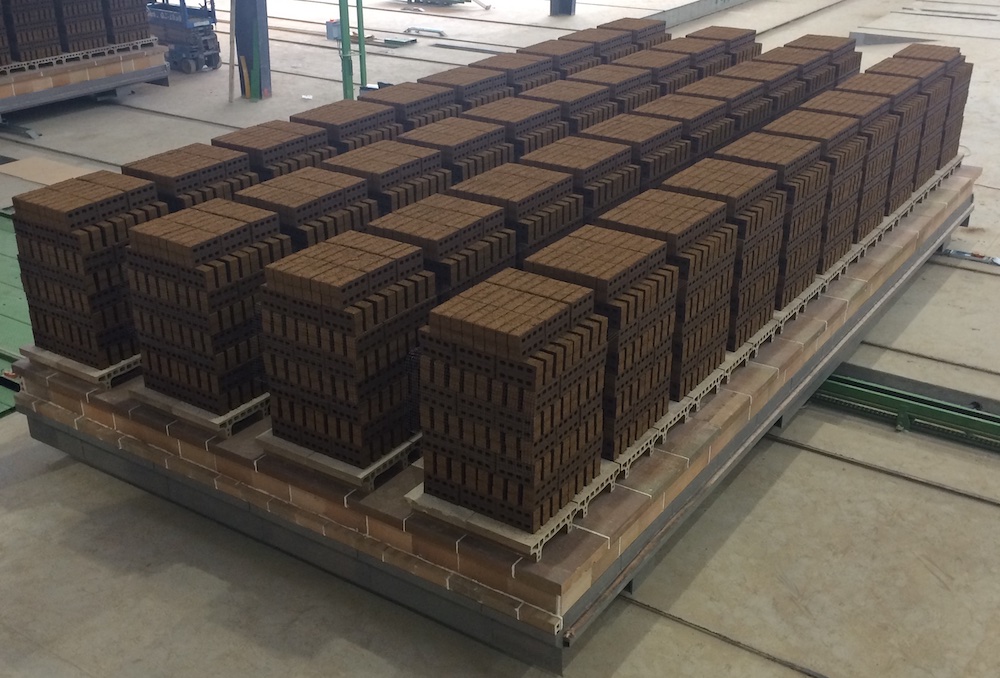 Solution
Cerámica Campo and Forgestal (engineering partner) design and produce a complete lightweight setting support system for kiln cars with an improved setting surface for fast heating and cooling.
Our solution for kiln cars for stiff extrusion is based on:
Hollow refractory bricks. More surface exposed to the air, with the subsequent improvement in heat exchange.
Lightweight kiln car. Made with hollow bricks and filled with a mix of special refractory aggregates (siliceous and aluminous pozzolans). Less mass to be heated and cooled.
Made-to-measure pieces. Our

extrusion system

allows for flexibility in the design of singular pieces for every single customer at an affordable cost.
High quality cordierite clay from our own quarries with a special mix of chamottes and additives.
Mechanical grinding for extreme accuracy when flatness is a must.
The design, supply and assembly of chassis can also be offered as a part of a complete turnkey service. For existing kiln cars, new linings can replace the old ones partially or progressively.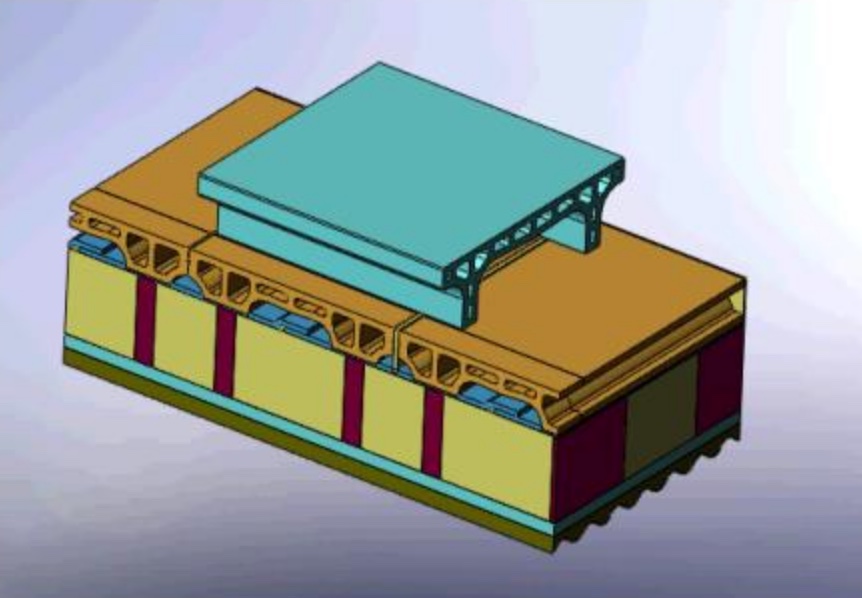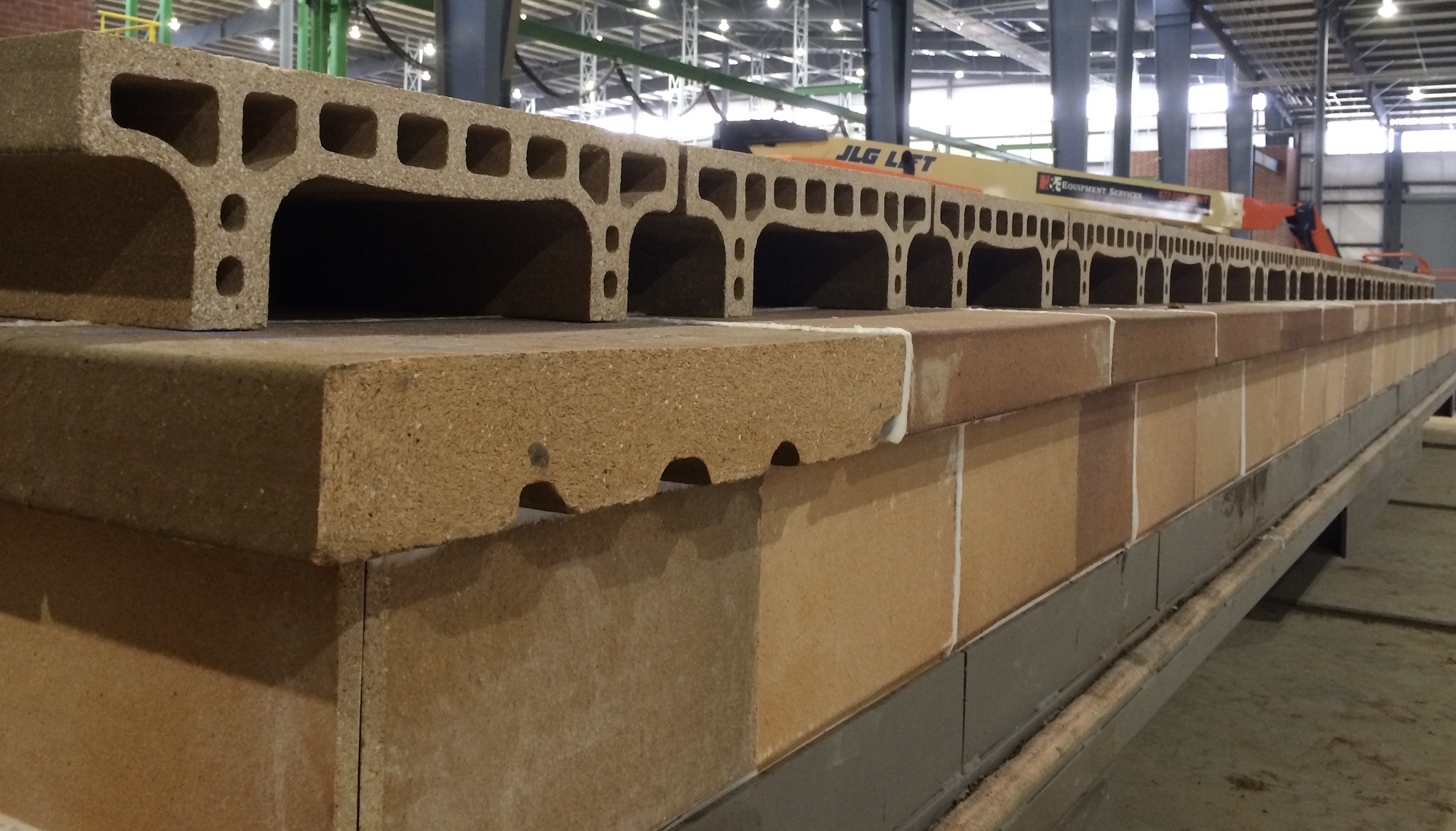 Refractory hollow bricks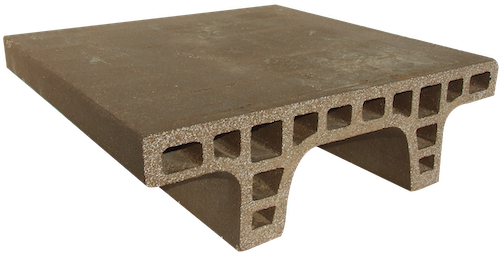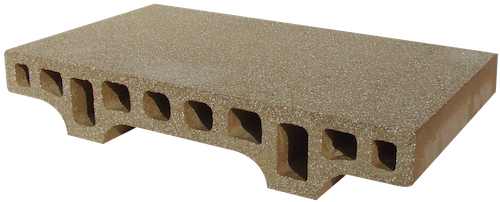 Result
The complete lightweight setting support system for kiln cars meets the criteria of any heavy clay industry focused on producing high quality products. Any stiff extrusion plant with our solution gets:
Faster heating up and cooling down of the refractory parts in contact with the bricks, resulting in better heat transfer and improved quality of the final product.
Low thermal inertia for the overall kiln car means lower energy consumption (fuel or gas) because of less heat is retained when exiting the kiln.
Faster response to changes of temperature within the kiln, avoiding or limiting breakage in the first courses of bricks.
Additional results of our lightweight fire cars:
Low investment in loading/unloading mechanisms and staff.
Overall maintenance at the facility.
Better simultaneous production capacity based on the improvement in the kiln's input rate.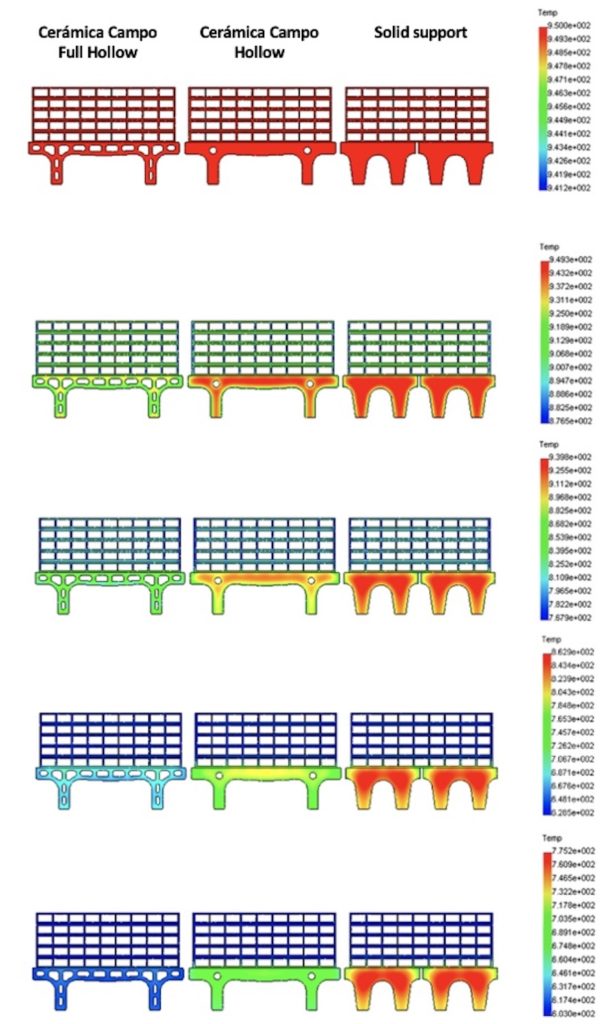 Disclaimer: Every plant and every thermal process is different. Static, dynamic and thermal conditions require the selection of the appropriate design and refractory material.
Contact us
If you have specific questions and would like to reach one of our engineering specialists directly, please use our contact form on this site.
We will be pleased to help you!